The Zen Machine still isn't back. They said they are busy this time of year.
They called Saturday to say that it's running fine they can't get it to recreate what it was doing to me. So they asked me again what it was doing, I emailed a video that I took of it surging and slowing down and stopping and so we hope that will help them.
This is the last time I got to use it for the normal mowing time. It's like when you take your car to a mechanic because it's making a strange noise and then when they check it out, it doesn't make the noise, ha. They said they ran it for 20 minutes and nothing happened. It kept running normally.
Ironically, the thing I'm actually grateful for right now is that we don't have rain (see the forecast below) and it's not growing like it normally would. We can't keep going this long without mowing. We might ask them to just go ahead and tune it up like we have for beginning of the season and maybe that will fix it.
Here is the forecast from the past weekend through next weekend and Monday. Sunny and clear. We WILL get into the 50's a few nights, so at least that part will feel like Fall but still 80's and 90's during the day but there is no humidity so that will be refreshing.
Oh, saw some figs coming in on our new fig tree. There are a few on another part of the tree as well. It's doing great in its raised bed and putting on all sorts of new growth. It dropped all its leaves earlier in the Summer and we were worried but it bounced back and looks healthier than ever.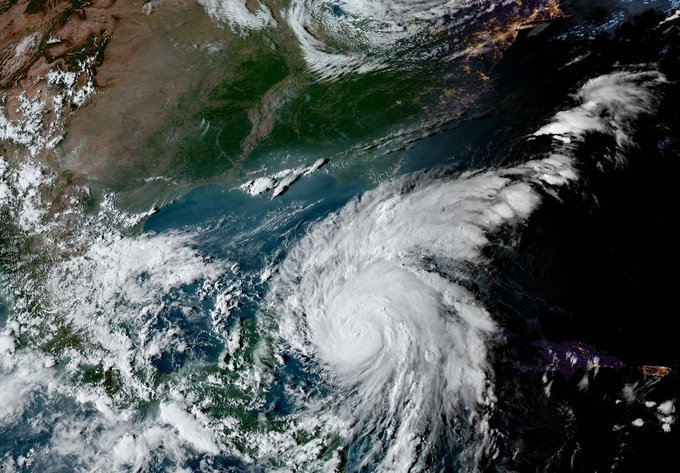 HURRICANE WARNING
'DEVASTATING TO CATASTROPHIC'
We know that we have many readers in Florida and several comment regularly. Indeed, "Ma" that we bought the house and property from and her son that we bought the rest of the land from, both live in St. Petersburg and we're thinking of them as well.
We are sending our thoughts to Florida and we wish you all the best. Evacuate if you need to and be safe!